Wednesday, 27 March 2013
So i changed my name, due to a known pirate using purple in there designer name now.

I was known as Purple Kreationz which was my initials backwards so now i'm Kandii Popz which is my initials the correct way LOL, there is logic to my madness.... hahahaha.

So i'll be changing things over from my old blog and deleting it. It might take a bit of time as i have kits for the boys to make plus my own kits as well as collabs n exclusives. I'm busy busy busy.

I'll move all my freebies over as well as the CU i have that i haven't posted yet.

Watch this spot.



FB Badge

My Facebook Groups
Hey I have a few groups on facebook if you'd wish to join any.
Hope to see you there.

My Stores
CU4CU Licence
Would you like to turn my items into clipart packs with 100% allowed use of my items? Would you like to make your own scripts with my items? Then this is the CU4CU lifetime licence for you. You can purchase it from any of my stores.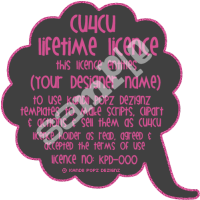 Grab My FREE CU Licence
If you use any of my CU items in kits, ect then please add this to your blog.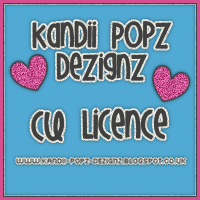 Categories