Sunday, 30 March 2014
Do you want to win my CU4CU Lifetime Licence for FREE plus $20 worth of CU4CU Templates or Scriptz?
This is what you need to do :D
Go to here and join if you haven't already.
https://www.facebook.com/groups/241978309288736/
Then you need to go here and follow me on my blog. You'll need to scroll down to the bottom of the page.
http://kandii-popz-dezignz.blogspot.co.uk/
and finally go to my fan page. Like it and share it.
Now share this post for your chance to win.
Winner will be announced the 6th April.
Now get sharing :D

FB Badge

My Facebook Groups
Hey I have a few groups on facebook if you'd wish to join any.
Hope to see you there.

My Stores
CU4CU Licence
Would you like to turn my items into clipart packs with 100% allowed use of my items? Would you like to make your own scripts with my items? Then this is the CU4CU lifetime licence for you. You can purchase it from any of my stores.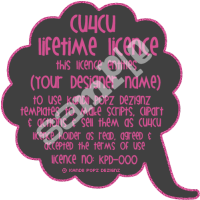 Grab My FREE CU Licence
If you use any of my CU items in kits, ect then please add this to your blog.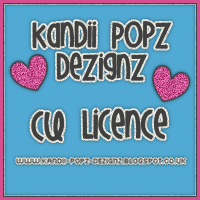 Categories