Sunday, 24 May 2015
So I finally sorted my shit out and got back to designing instead of bumming around the house.
I joined 2 upcoming collabs.
One is for a very dear friend who everyone knows in PSP land, Casper Peterson.
Her favourite thing is Rockabilly so a lot of us have got together and created an AMAZING collab.
It is due to go out on the 1st June.
We are raising funds to help pay for her treatment.
This is my part :D
The 2nd one is an Alzheimer's Awareness Collab.
This is very dear to my heart as my mum, nan and mother in law all have this disease.
This was requested by Evol Angelz Designs as she lost her mum this time last year.
It is also due to go out on the 1st of June.
I made a CU Pk which contains 44 full size elements & I also made a full size poster which you can print and spread awareness.
PLEASE If you can, purchase any one of the collabs.
YOU can help to make a difference.
I will post the links once they both go live.
Thanks for reading
Kandii Popz <3

FB Badge

My Facebook Groups
Hey I have a few groups on facebook if you'd wish to join any.
Hope to see you there.

My Stores
CU4CU Licence
Would you like to turn my items into clipart packs with 100% allowed use of my items? Would you like to make your own scripts with my items? Then this is the CU4CU lifetime licence for you. You can purchase it from any of my stores.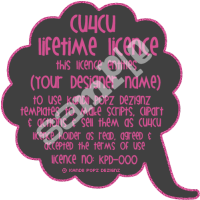 Grab My FREE CU Licence
If you use any of my CU items in kits, ect then please add this to your blog.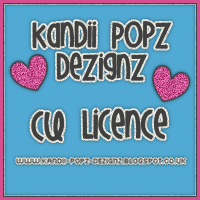 Categories